Carving Instructions
THE UNIQUE KELLYBRONZE CARVE MAKES IT EASY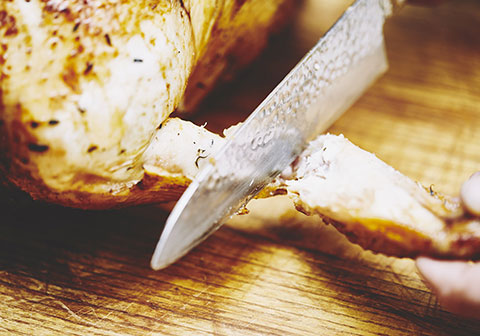 WINGS OFF FIRST
Hold the wing by the tip. Cut it at the midsection (then repeat with the other wing).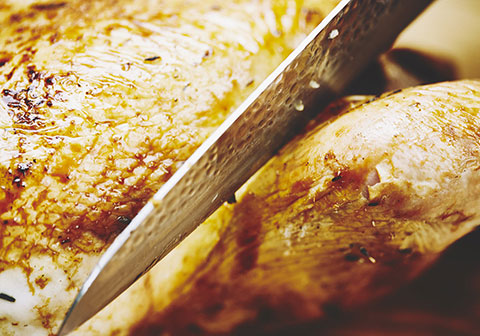 LEGS OFF NEXT
Hold the leg by the end knuckle. Cut through the skin between the leg & the body and twist off (then repeat with the other leg).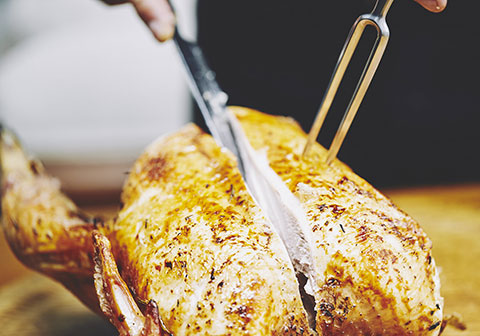 BREAST MEAT OFF
Use the tip of the knife, cut along the breast bone (keep the knife close to the bone) until the breast is removed (and again do the same again on the other side).
PEEL OFF BOTH LEG AND BREAST SKIN
If you would like to make turkey crackling, place the skin on a baking tray. Season and return to a hot oven for approximately 10-15 minutes until crisp - it's delicious!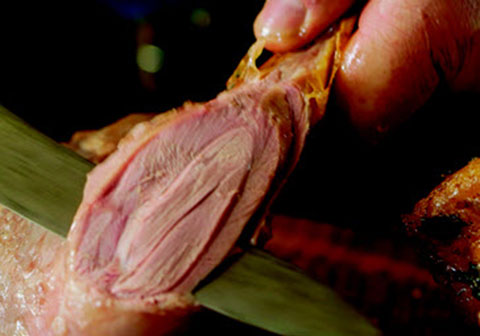 SLICE IT UP
Slice up the breast meat and carve the leg off the bone.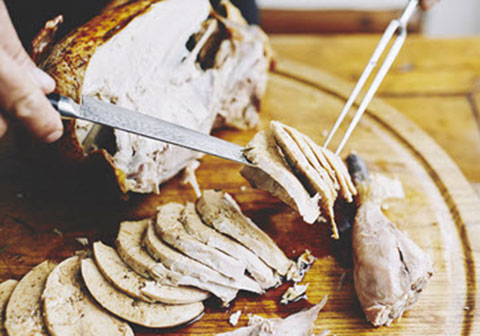 ENJOY!
Pour over the reheated gravy juices from the bird. Allow time for the meat to soak up the juices before serving.